aca'Bellas
Mary, Cindi, Andren, Bianca
509-869-4991
Amplify
Meet Shellie, Melodie, Janelle, and Jolyn.
All 4 gals have been members of Sweet Adelines Int'l. for many years, and are well versed in the art of barbershop. Amplify loves to entertain year round with theIr wonderful warm blend of 4-part harmony. They have delighted audiences at weddings, luncheons, Santa breakfasts, tea houses, pottery shows, singing Valentines, holiday events, and retirement communities
.

Amplifyquartet@gmail.com
(208) 659-7346
SnapShot!
Laura, Cheryl, Melody, Cris
Making memories as they go, this quartet is building their repertoire of songs and energizing audiences with their smooth style and entertaining delivery. Together this group has over 80 years of experience in the Sweet Adeline world. They are excited to be singing together and are looking forward to whatever the future holds.
(509) 554-9339
crissings@gmail.com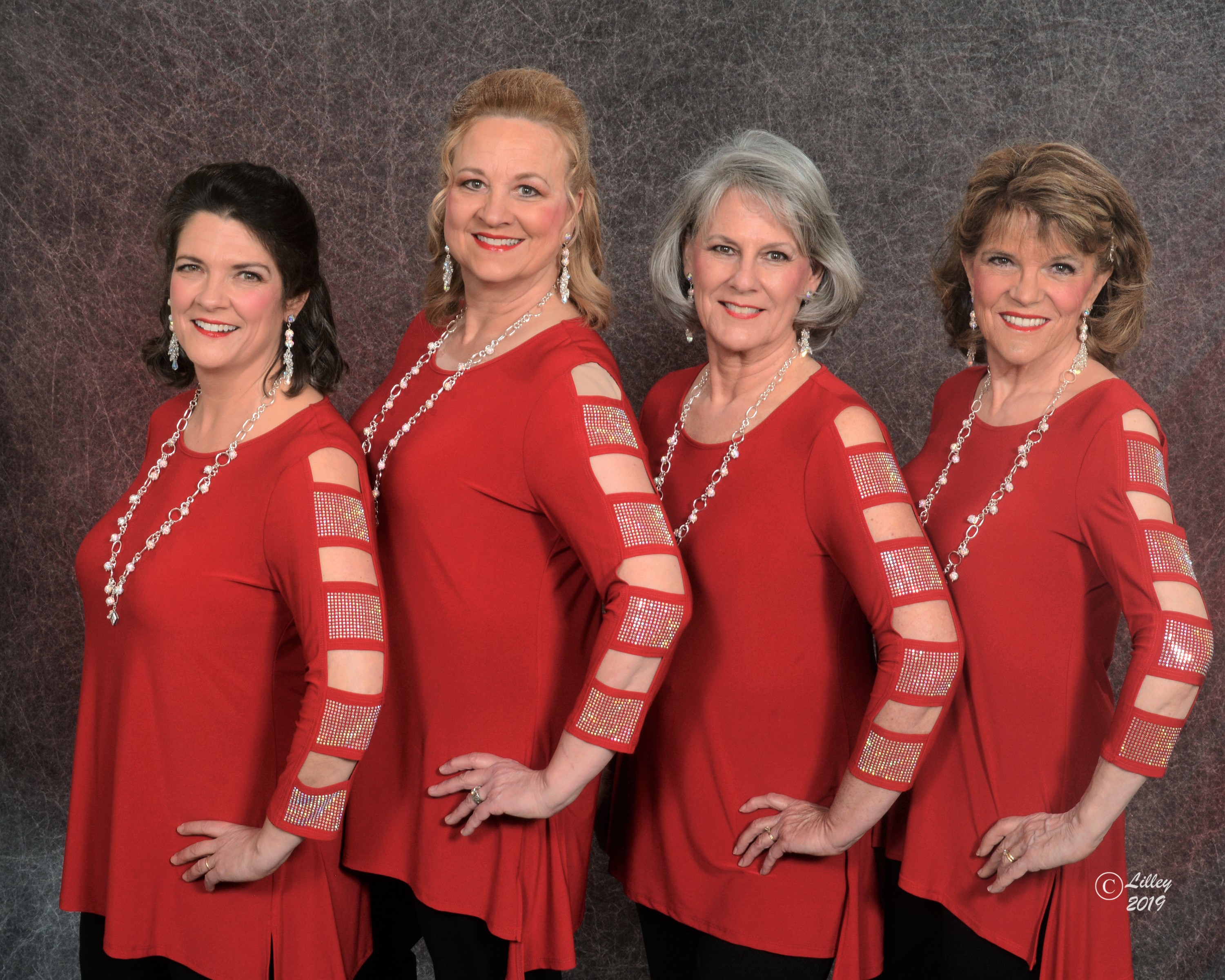 Soul Sisters
Soul Sister- (noun)…female friends who share a bond that transcends time, space and distance.

This simple yet poignant statement describes out quartet perfectly!

Our members are: Barb (bari); Cherie (bass); Debbie (tenor) and Sherry (lead). We proudly represent the Co

e

ur d'Alene and Spirit of Spokane Choruses with Sweet Adelines International and Barbershop Harmony Society.

We strive to promote love and positive thinking through our music…all while having a blast doing it!

For more information please contact Cherie at:

singalot3@aol.com

.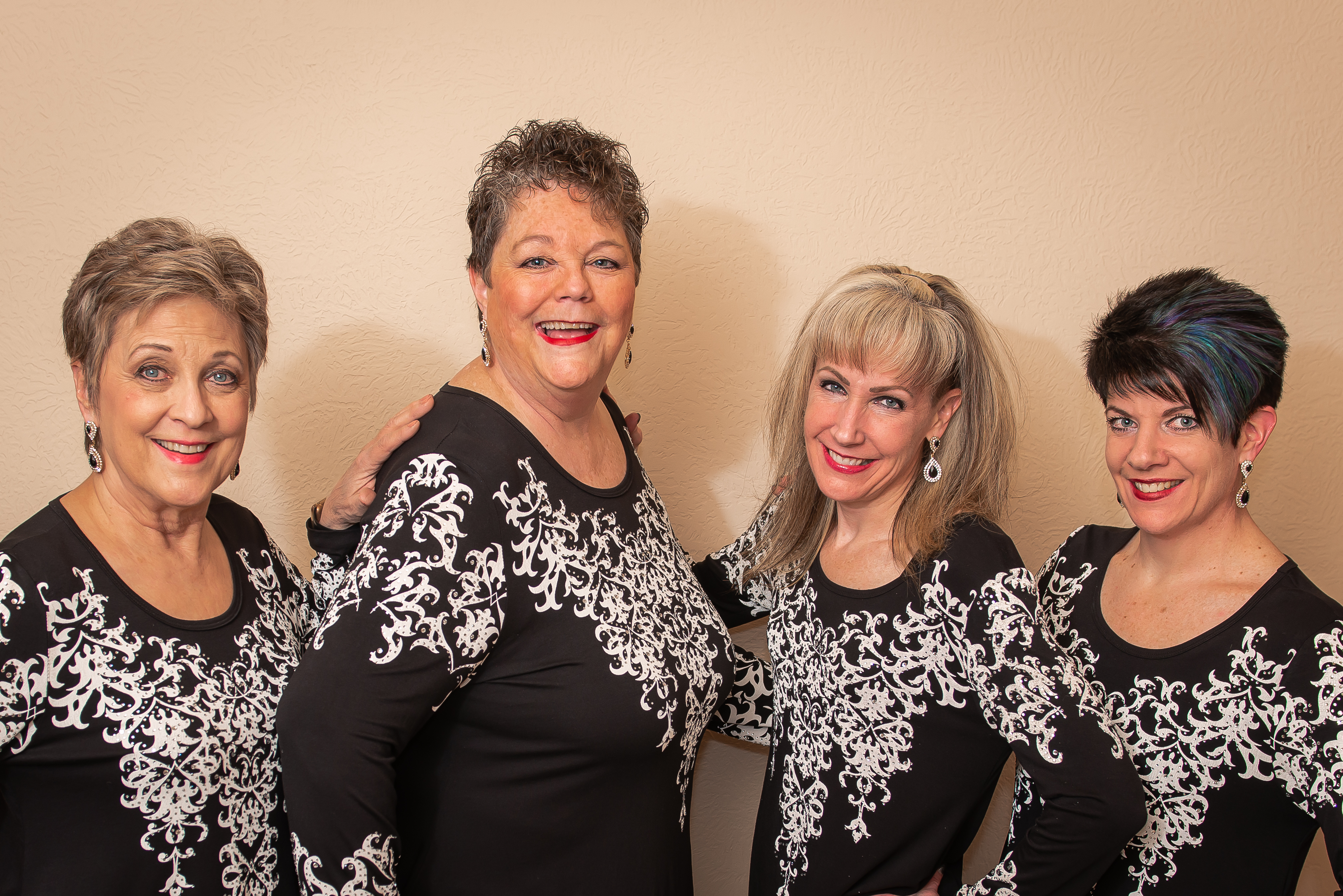 Tessera
Ann Wyttree-Baritone
Randee Johnson- Bass
Jennifer Valerien- Lead
Maralee Hauser- Tenor

Contact info: TesseraSings@ gmail.com